About StillPoint Systems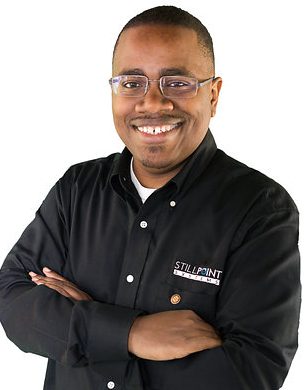 StillPoint Systems was founded in 2013 by Abe Madyun, a seasoned I.T. professional and music educator with over 20 years of real-world I.T. experience in the field and multiple technical certifications. Abe's goal with StillPoint Systems is simple....
"All of my services have been designed to bring the same level of expertise and reliability in network support and data security to the small businesses and nonprofit community of the Greater Los Angeles area that's typically afforded to larger corporations" - Abe
Abe grew up in a low income household where he learned and understood what "scraping by" really meant. He first came across technology at age 14 through a nonprofit program which not only educated him on the methods of building a desktop computer, he was allowed to keep the computer when the education program had concluded. Since then, he has provided his skills and expertise to several large organizations within many industries including health care, entertainment, nonprofits, tech startups, accounting, notary services, tax, property management, corporate office environments, and many other types of small & medium-sized (SMB) business environments.
StillPoint Systems is comprised of the best of the best partners, technicians, and thinkers who share Abe's values and goals. They have a passion for helping nonprofits and small businesses increase their impact and spend more time focusing on their core mission while still keeping their data secure and technology costs predictable and within budget. They not only pride themselves in saving local small businesses and nonprofits money but also helping them become more efficient by reducing downtime and providing affordable data security.
"Our core values & goals are to provide an exceptional customer service experience and be the trusted advisor for the organizations we serve. We are dedicated to conduct our business in a professional, honest, and ethical way -- always. We take pride in our work and are committed to making sure it gets done right, the first time. We believe that honest, open, and clear communication is paramount to building a strong, trusting relationship."
"We also believe in listening and understanding; without the 'geek speak'."