Welcome to
StillPoint Systems
Are you here because you're looking for real technology solutions that will make your business more efficient? If you're frustrated with your current consultant; have yet to find a cost-effective IT provider; or are looking for a more personal touch that most larger IT firms won't give...
Give us a call at 818-528-5600 to experience what great, local and personal IT support looks and feels like!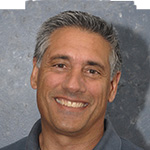 We Have Become Better at What We Do Because of StillPoint Systems....
We are more than satisfied with StillPoint Systems' support for our nonprofit organization's network. They have gone above and beyond what I asked for and the changes they have made to our network have made us much more efficient, freeing up a significant amount of my time and that of our administrative staff. The net impact on employee productivity is over $30,000 per year. As a result, we are all spending more time fulfilling the mission of our nonprofit organization as opposed to waiting for technology to work.
Chuck Cassise
Pastor
At First The Monthly Payments Felt Like 'Sticker Shock'...
I rely on StillPoint Systems to keep our systems running smoothly and to respond to me and my staff quickly when we need them. Prior to working with them, it would take 2 to 3 days for other computer consultants to get back to us.
After switching our support to StillPoint Systems, we now have a partner who takes the time to understand how our business works and functions. Honestly, at first the monthly payments felt like 'Sticker Shock' since we were not used to paying for this type of service. However, we quickly realized that the service really does pays for itself and appreciate the predictable technology costs.
Ted Montue
Owner
I can't say enough about Abe's abilities as an IT professional.
I can't say enough about Abe's abilities as an IT professional. Abe came through in a pinch for me where others had failed...even Microsoft salaried professionals. My issue was so obscure that no one I reached out to seemed to have any idea of how to fix...and then came Abe. What others had researched for weeks and charged thousands for, Abe diagnosed in about an hour or less. I couldn't imagine a better option if you are in need of a reliable IT expert.
Nathaniel Bradley
President
I sleep better at night knowing that StillPoint Systems has us covered. Before working with Abe, I would spend hours each week taking care of technology needs for the office and worrying about whether our backups were functioning. Now I sleep easy and work at least 30% more productively with the low-cost upgrades he's implemented. I recommend StillPoint Systems to anyone looking for high quality tech support!
Tobi Harper
Deputy Director