6 Reasons Managed Backups May Be Right for Your Business
Data is the backbone of most businesses today and many organizations require almost continued access to their IT systems and data. Who manages your backups and how much human resources you have to dedicate to managing your backups is an important question to answer at the beginning, when planning your backup strategy. For organizations with limited IT resources, managed backup solutions may be the perfect option. 
Managed backup involves purchasing backup and business continuity solutions from a service provider. The managed backup provider partners with the IT department and monitors the backups to ensure they are up to date, conducts test recovery services and assists with disaster recovery.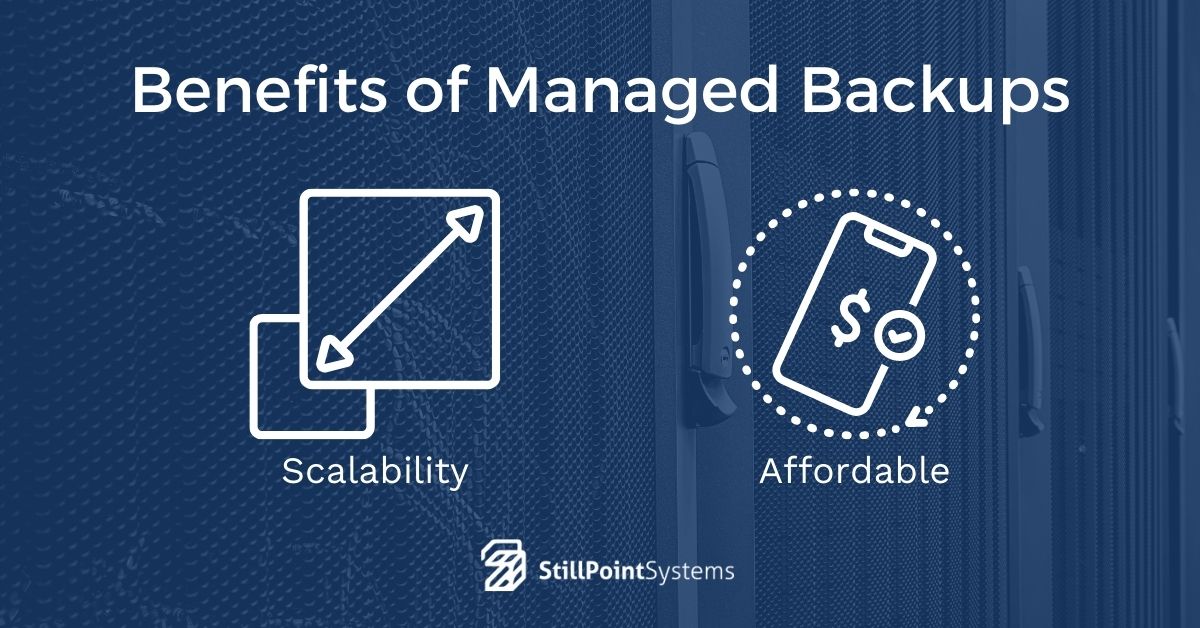 Here are some key benefits to consider when determining if managed backups are right for your organization:
Easy to Manage
Managed backup solutions are much easier to manage than traditional tape backups or solutions designed in-house. Instead of worrying about rotating and managing tape backups or hard disks, IT managers can hand over maintenance and management responsibility to a service provider.
Quick Recovery
Managed backup solutions typically use a hybrid cloud model in order to allow the service provider to manage your backups in the cloud. These hybrid models offer multiple levels of redundancy and are often easy to recover and restore data from. 
Security
Most managed backup solutions offer a very high level of security in line with industry standards such as NIST, HIPAA and others compliance standards. Data is encrypted at rest and in transit and data centers provide high level of security. Some solutions also offer additional ransomware protection.
Overall Cost
While managed backup solutions may seem more expensive when compared to the cost of purchasing traditional tape backups, when you factor in the time and human resources needed to manage in-house backup solutions, managed backups are much less expensive
Scalable
If your data is quickly growing, working with a managed service provider will ease growing pains and will make it easy to scale your backups.
Separation of Duties
Some organizations may seek to divide and separate IT related duties for security reasons. Outsourcing the management of backups to a third party service provider is one option for separation of duties when it comes to the management of a key asset, your business data.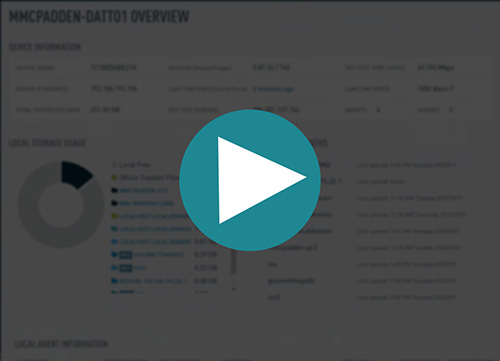 See how easy it is to restore a backup to a virtual machine in just a few clicks. In this FREE 7 minute demo, we present the Datto Siris and show you how easy it is to manage and restore your backups.