Protect Your Business Against Data Loss Across Google's G Suite Family of Products Including Google Calender, Contacts, Drive and GMail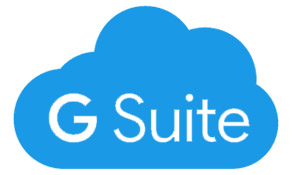 There is a widespread misunderstanding that data created in G Suite applications does not need to be backed up. While Google does protect your business data when it comes to any outages on their end, recovering data that was lost accidentally or because of a malicious act is usually not possible without an up to date backup.
Why Every Organization Needs to Backup Their G Suite Accounts
Avoid Downtime
Whether it's time spent attempting to retrieve lost files or time spent recreating work that was loss, data loss results in downtime. With our G Suite Backups, your data will be restored with a few clicks so you and your team can get back to work.
Avoid Losing Data
If your G Suite data is deleted, whether by accident or intentionally, you will not be able to restore them without a proper backup. The only way to ensure your organization does not lose G Suite data is to backup your organization's accounts.
The Benefits and Features of Our G Suite Backup Solution
Frequent Backups
Automatic backups of G Suite data are scheduled 3 times each day. You will be able to conduct additional backups manually, as needed.
Account Archiving
Save the data of past employees without paying for G Suite licenses. With unlimited data storage, you can easily archive all past employee data.
Quick Restore
Restore data in minutes with just a few clicks. G Suite data can be restored for specific files or for complete accounts. Restore files to either the user's account or your computer.
Enterprise Scale
Our G Suite Backup solution is offered in partnerships with Datto, Inc. Trusted by enterprises, G Suite data is backed up alongside 350PB of data.
Recover From Ransomware
If your desktop files are synced continuiously with your Google Drive files, in the event of Ransomware, all your files stored in the Cloud will also be encrypted. Having a backup of G Suite will enable you to recover your files easily.
Maintain Compliance
If you need to retain your data for extended periods of time or ensure strict security standards, our G Suite Backup solution meets your complicance requirements. Copies of data is stored for as long as you want even after employee turnover. Our G Suite solution meets SOC 2 Type II compliance standards.
Easy and Quick Setup
Getting your G Suite backups setup is quuick and easy. It generally takes less than 5 minutes with all the work done online. No additional hardware is required. 
Exceptional Support
Our G Suite Backup solution is provided by Datto, Inc. with support provided by StillPoint Systems. We provide personalble and hands on support to help your organizaiton succeed.
OR Request a Custom Quote
Discounts are available for organizations requiring more than 10 licenses. Please complete the form below and let us know the number of licenses you require. We will email you a custom quote within one business day.
Call us at (818) 528-5600
for information on our G Suite Backup Solutions