StillPoint Systems Leadership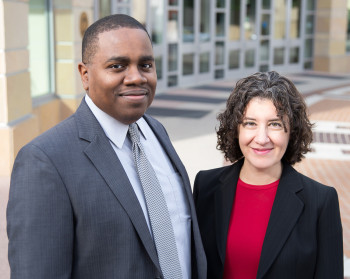 Abe Madyun
Founder & Co-owner
Abe brings twenty years of IT Management and Network Administration experience to StillPoint Systems. His passion technology started at an early age. At sixteen, he participated in a community program where he learned to build his first computer from scratch. Over the following years, he built on his technical experience while in college and provided IT support to the organization his mother led at the time. Over the past twenty years, he has worked as part of in-house IT teams for several large organizations and enterprises. Abe aims to bring the same level of support, security, and process to small businesses. He holds a bachelor's degree from the University of Rhode Island and lives in Glendale, CA with his family. A trained violinist, Abe plays the violin in the Glendale Community College Community Orchestra.
Rosie Agadjanian Madyun
Co-owner
Rosie brings twenty years of business, marketing, and management experience to StillPoint Systems. She has experience in a variety of industries, including healthcare, entertainment, and technology. At StillPoint Systems, she works with businesses to understand the organizational goals and ensure that technology strategies support those goals. Rosie grew up in Glendale, CA. She holds a Master's in Business Administration from Cornell University and a bachelor's degree from California State University, Northridge.
Call us at (818) 528-5600
For Immediate IT Support or to Discuss an Upcoming Project