Protect Your Business Against Data Loss Across your Office 365 Suite Including Exchange Online, SharePoint, and OneDrive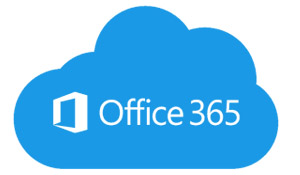 Comprehensive data protection in the cloud, our Datto Office 365 Backup solution is designed to provide you consistent and reliable backups, granular restores and exports, and security for data compliance standards and regulatory needs. Office 365 backups reduces risk of data loss due to ransomware, cyber attacks and accidents. 
1 in 3 companies using Cloud Based applications have lost business-critical data, with 47% of that data loss caused simply by accidental deletion.
The Benefits of Our Office 365 Backup Solution
Secure Your Data
Office 365 does not back up your data and if a file or email is accidentaly deleted, the odds of recovering are very small. Our solution is designed to provide peace of mind for businesses that need to retain backups of their cloud based data.
Lower Your Costs
When an employee leaves your company, you can simply backup their data and avoid paying license fees for Office 365 in order to continue to maintain that data.
Control Your Data
Maintain access to your business data and guarantee availability of all critical Office 365 files. You can also easily move folders and emails from one user to the other when employees leave your company.
Stay Compliant
SOC 2 Type II compliance ensures that your Office 365 backups will meet all required data security standards for public companies, healthcare organizations and financial organizations. 
OR Request a Custom Quote
Discounts are available for organizations requiring more than 10 licenses. Please complete the form below and let us know the number of licenses you require and we will email you a custom quote within one business day.
Features of Our Office 365 Backup Solution
StillPoint Systems partners with Datto, Inc. to provide Office 365 backups. Our solutions allows you to recover emails, files or folders in Office 365 including email, contacts, calendar, OneDrive, and SharePoint.
Easy Setup: Setup will take less than 5 minutes and is done online. No additional hardware is needed.
Backup Frequency: Backups are done 3 times each day across your Office 365 applications. You can also perform additional, manual backups.
Archiving of Past Accounts: Archive the data of employees who are no longer with the company and save their data without needing to pay for the Office 365 licensing fees.
Quick Restore: Restore your data in less than 5 minutes. Our Office 365 backup solution makes it easy for you to find the deleted item and restore it quickly.
Flexible Restore Options: You can restore a specific file/email or groups of files, folders or emails to a users Office 365 account or you can export them directly to your workstation. Our non-destructive restore option allows you to recover data without overwriting the existing data.
Unlimited Data Storage: You can store an unlimited amount of data in the cloud; managed by Datto.
Manage Your Backups: You can access your backups from anywhere and restore data or review reports of your backups.
Enterprise Scale Solution: Datto's backup solution for Office 365 is trusted by Enterprises everywhere. Your data will be secured with 350PB of other data.
Call us at (818) 528-5600
for information on our Office 365 Backup Solutions