Sophos Central Email Security
Protect Your Cloud Based Email Users From SPAM, Phishing Attacks and Ransomware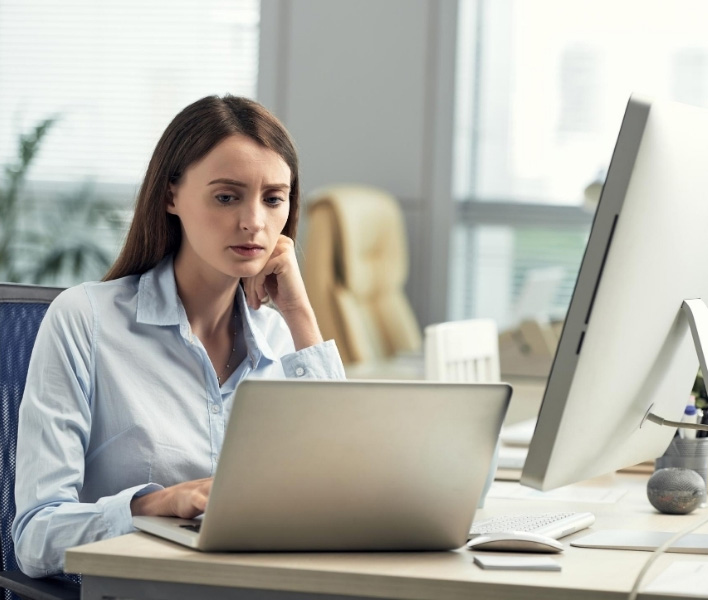 Cloud email security powered by artificial intelligence. Sophos email is cloud email security delivered simply through Sophos Central's easy-to-use single management console. Protect sensitive information, and your people, from unwanted and malicious email threats today, and tomorrow, with the latest artificial intelligence
Features & Benefits of Sophos Central Email
AI Powered
Detect suspicious payloads containing threats, malware, and unwanted applications along with threats embedded in documents.
Advanced Anti-Ransomware
Use behavior analysis to stop never before seen ransomware and threats.
Advanced URL Protection
Block attacks by outsmarting attackers and catching phishing URLs before delivery and blocking them at the time of click.
Phishing Impostor Defense
Identify and permit legitimate emails and block imposters with the use of various techniques.
Content Control
Protect sensitive and confidential information in all
emails and attachments.
Email Encryption
Establish policies to block or encrypt messages to protect your organization's data and ensure compliance. 
Comprehensive Reporting
Detailed and comprehensive reports and statistics available throught the Sophos Central console.
Flexible Deployment
Easy to deploy and flexible, create unique secure policies and save valuable time. 
Try Sophos Email
Free 30 day trial of Sophos Central and Sophos Email. 
Sophos Central Email Pricing
Key Features of Sophos Central Email Standard
Mail Handling
Inbound Message Scanning
Outbound Message Scanning
Emergency Inbox (Read)
Domain, Group, and User Level Policies
Admin and User Quarantine
Admin Allow/Block Lists
AD Sync or Azure AD Sync
24/7 Emergency Inbox
Message Processing Locations
Spam, phishing and antivirus
Anti-Spam Filters
Antivirus Filters
Malicious Attachment Detection
Malicious URL Detection
Inbound SPF, DKIM, and DMARC
Key Features of Sophos Central Email Advanced
Mail Handling
Inbound Message Scanning
Outbound Message Scanning
Emergency Inbox (Read)
Domain, Group, and User Level Policies
Admin and User Quarantine
Admin Allow/Block Lists
AD Sync or Azure AD Sync
24/7 Emergency Inbox
Message Processing Locations
Spam, phishing and antivirus
Anti-Spam Filters
Antivirus Filters
Malicious Attachment Detection
Malicious URL Detection
Inbound SPF, DKIM, and DMARC
Display Name and Lookalike Domain Analysis
Active Threat Protection (ATP)
Time-of-Click URL Protection
Sophos Sandstorm
Information Protection
Data Loss Prevention
Content Control
Enforced TLS Encryption
Push-based Email Encryption